10 Hidden Genre Films at Sydney Film Festival
Program advisor and lover of trash cinema Felix Hubble shares his top 10 left-of-field festival picks.
Freak Me Out programmer Richard Kuipers has assembled another amazing horror program, sure to whet the appetites of all horror aficionados, no matter if their preferences veer more towards the gory and goofy (Here Comes Hell, Come to Daddy) or more stylish, psychological fare (Daniel Isn't Real, Why Don't You Just Die!). SFF has more than a handful of off-kilter delights hidden elsewhere throughout its program, however, and as a die-hard fan of all things cinema and all things trash, I feel its my duty to spread the good word about 10 nuggets of fantastic genre-bending gold sitting outside the constraints of SFF's official horror sidebar.
1. The Nightingale (pictured above)
After wowing audiences at Venice Film Festival and Sundance, The Nightingale finally receives its Sydney debut at the festival. The sophomore feature of The Babadook director Jennifer Kent, The Nightingale is a revenge tale with a decidedly Australian twist. Tackling Australia's horrific and often downplayed history of colonial violence in tandem with a deep analysis of male perpetrated, female trauma, Kent's film is a confronting reclamation of the rape-revenge genre that poses difficult questions about the formation of the Commonwealth white Australian settlers call home.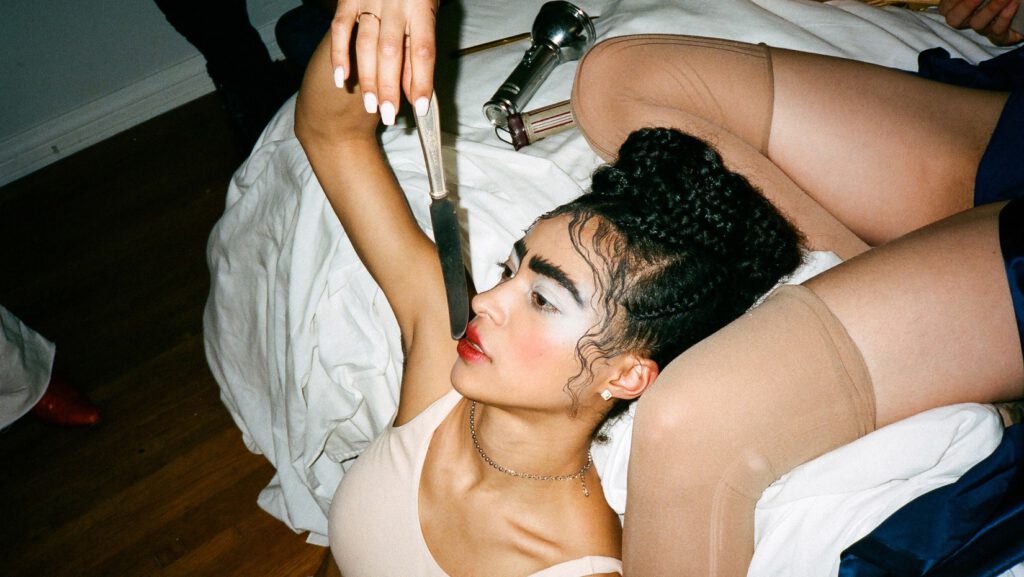 A contemporary, very "now" spin on the Lord of the Flies, Amanda Kramer's Ladyworld is William Golding's well-trodden tale of social organisation gone wrong, teenage power struggle and the creation of hierarchy by way of Instagram and far-too online, non-material analysis-led gender and identity politics. Subbing out warpaint for extreme YouTube make-overs and the unseen evil of the "beast" for the looming threat of the "man", as a group of teenage girls are trapped in a house – without phone reception – after an earthquake, Ladyworld is a claustrophobic, thrilling and downright bizarre conspiracy/paranoia B-film, with more playfulness and intellectual rigour than it initially lets on.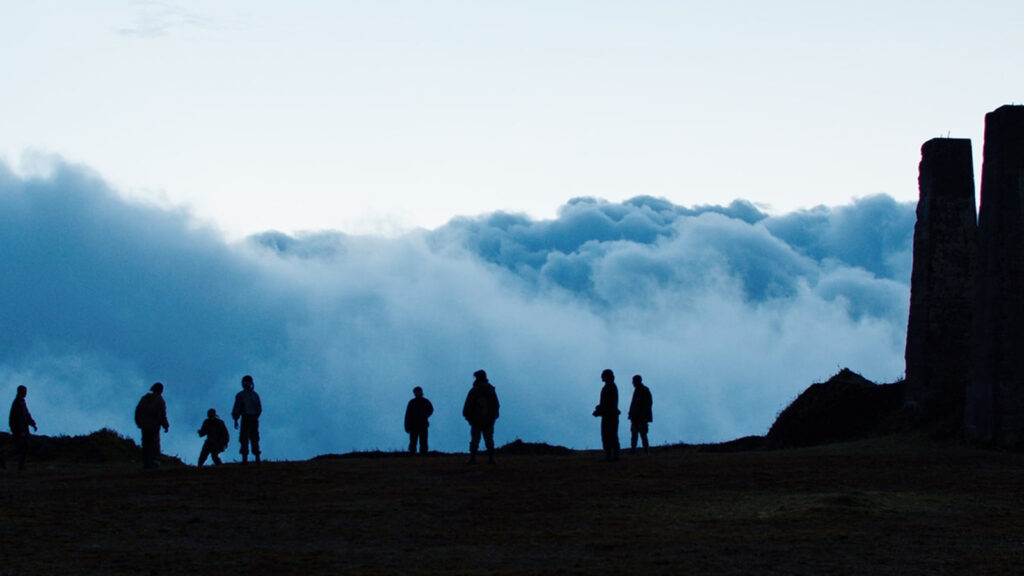 Where Ladyworld is Lord of the Flies by way of all-out, Insta-glam nightmare, Alejandro Landes' Monos is Lord of the Flies by way of Gaspar Noé and Alejandro Jodorowski. A visually stunning, psychedelic take on well-trodden narrative territory, Monos utilises the beats of Golding's source material to craft an allegory for the exploitation of child soldiers by the Khmer Rouge and the use of children during warfare by many other South American regimes. An interesting counterpoint to Kramer's much more spatially constrained Ladyworld, Monos creates a sense of ever-present claustrophobia in an open-world setting, tapping into the trauma of warfare like no other film in recent memory.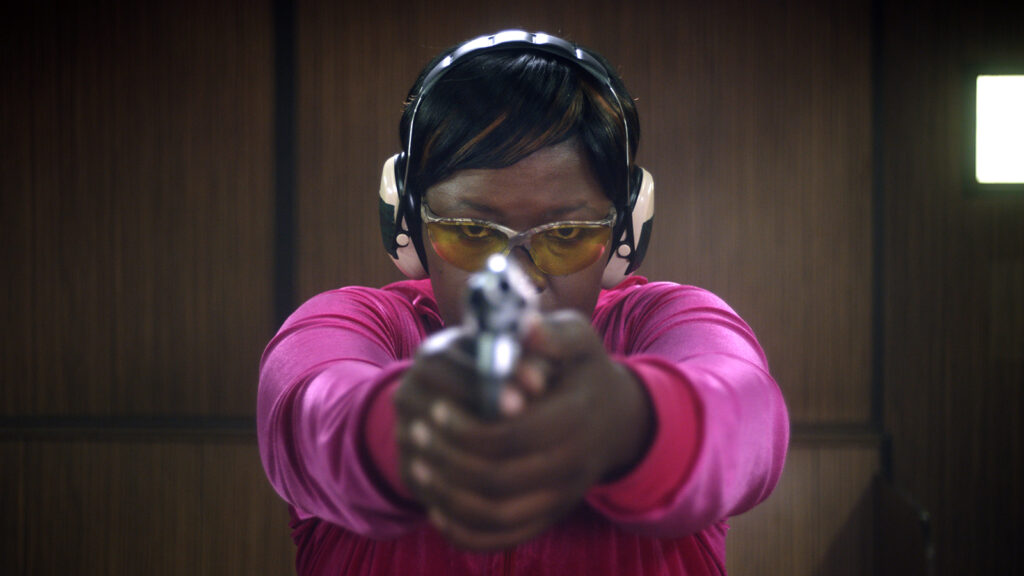 Fresh from the co-writer of last year's Rafiki, Flatland represents a feminist milestone in South African cinema: a genre-film – in this case, a Western – written and directed by a woman in a traditionally male-dominated national cinema space. Coming straight from this year's Berlinale Panorama program, Flatland sees a woman fleeing from a small rural town on horseback, with her pregnant best friend, after a disastrous wedding night. Exploring the gender and racial hierarchies that pervade throughout contemporary South Africa, Flatland offers a fresh, female perspective on the state of the country, wrapped up in a unique, fun and darkly comic western package.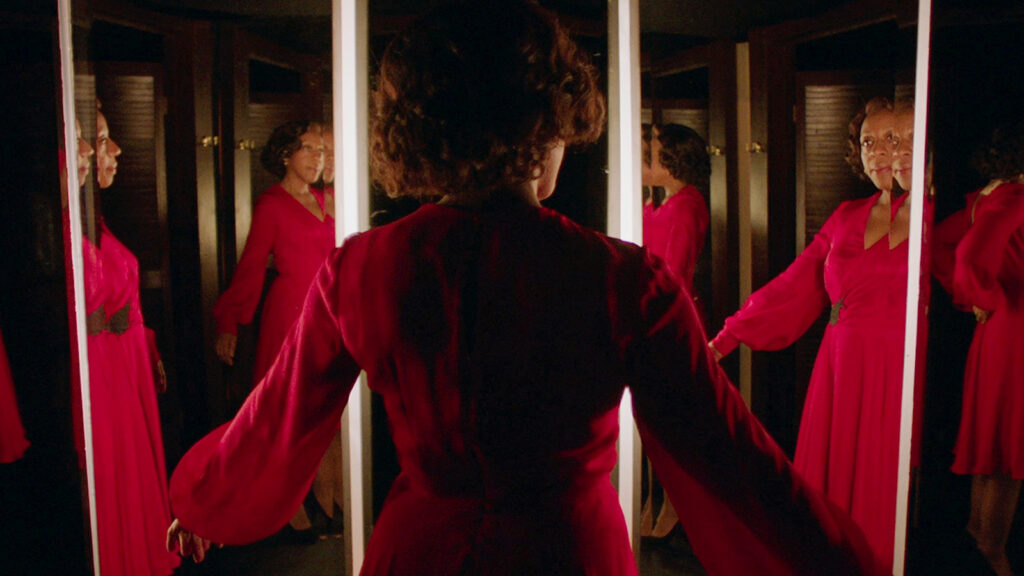 The latest from prolific art-horror director Peter Strickland (The Duke of Burgundy, Berberian Sound Studio), In Fabric is a tribute to the gorgeous European arthouse thrillers of the '70s and '80s (see: Dario Argento, Mario Bava et. al.) in which a middle-aged bank teller becomes the latest in a long line of owners of a possessed red dress. Dripping with Strickland's unique sense of wit and his signature obsession with visual pastiche, In Fabric is a welcome addition to the post-modern contemporary Giallo canon and a hidden highlight of the Sydney Film Festival program.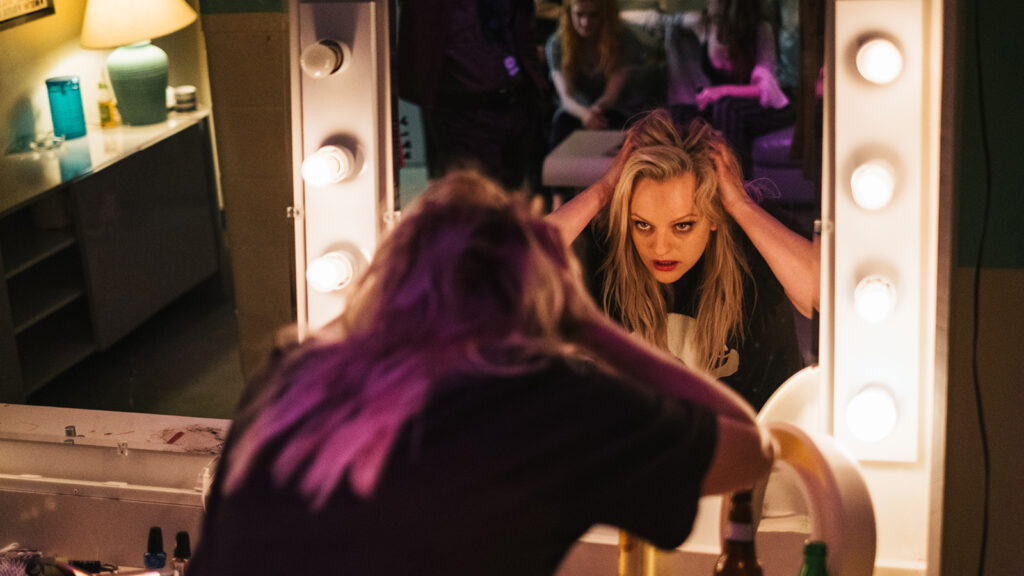 Veering towards the high camp of off-kilter semi-biographical B-cinema like Mommie Dearest, Alex Ross Perry's latest collaboration with Elizabeth Moss – Her Smell – is a downright pungent, self-aware take on the mythos surrounding infamous rockstar Courtney Love. A film fully aware of its own artifice, Her Smell is a histrionic representation of the divisive figure, the '90s music scene and '90s music cinema in general. Driven by Sean Price Williams' (Good Time) incredible cinematography, which recalls the aesthetic and grain of films like Trainspotting and Human Traffic in pitch-perfect fashion (albeit, in a very different scene), Her Smell is an intense ride through the psyche of an equally intense individual, a contemporary exploitation/Shakespearian tragedy mash-up that screams to be seen with a large audience, on the big screen.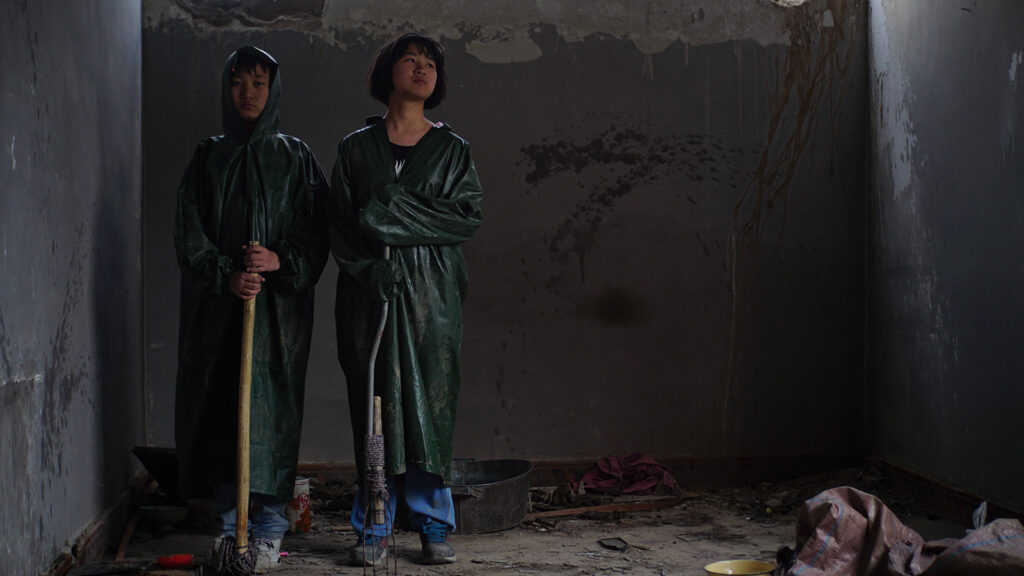 A subtle, grainy ghost story (in more ways than one), straight from the Berlinale competition, Ghost Town Anthology is the latest film from festival-circuit mainstay Denis Côté (Vic + Flo Saw a Bear), which hones in more on the trauma and grief of a small town after a violent incident than on horror movie tropes themselves, as the ghosts of dead townsfolk suddenly return to life. Screening with the feature at the festival is Hu Bo's Man In The Well (pictured above) – the short which preceded the late director's incredible feature An Elephant Sitting Still – a short in which two starving children find a dead body in some ruins. The session promises to be a unique rumination on death, loss and trauma and looks to be one of the most interesting feature/short pairings in the festival.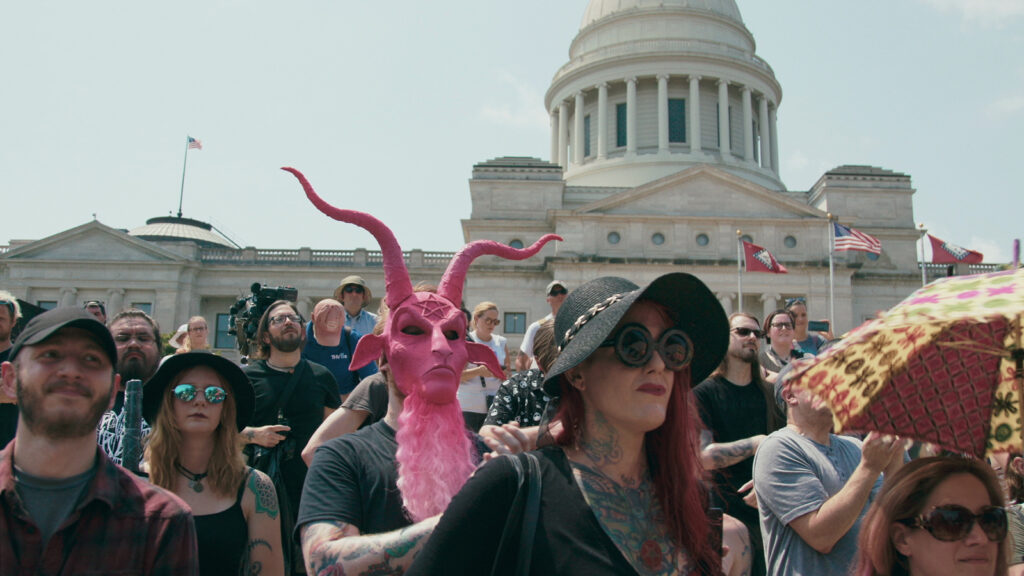 A decidedly cheeky and devious documentary, Penny Lane's Hail Satan? focuses on the controversial rise of The Satanic Temple, a potentially ironic and highly divisive religious movement in the United States which calls upon a Satanic revolution with the aim of saving the nation's soul. While not strictly a genre film, Hail Satan? is sure to pique the interests of horror fans and cinematic edgelords alike, as Lane submerges herself in the knowingly ridiculous movement to get to the bottom of the group's true aims and motivations.
Mirrah Foulkes' bizarre feature debut, Judy & Punch is a female-driven tale of vengeance, updating violent slapstick of the puppet theatre of Punch and Judy for a contemporary audience. A feminine inversion of the heroes journey, led by Australian acting royalty Mia Wasikowska, Judy & Punch is an outrageous, over-the-top, highly singular cinematic experience in which a puppeteer goes down a path of vicious retribution against those who have wronged her (and many more) after her husband embarks on a disastrous, drunken bender.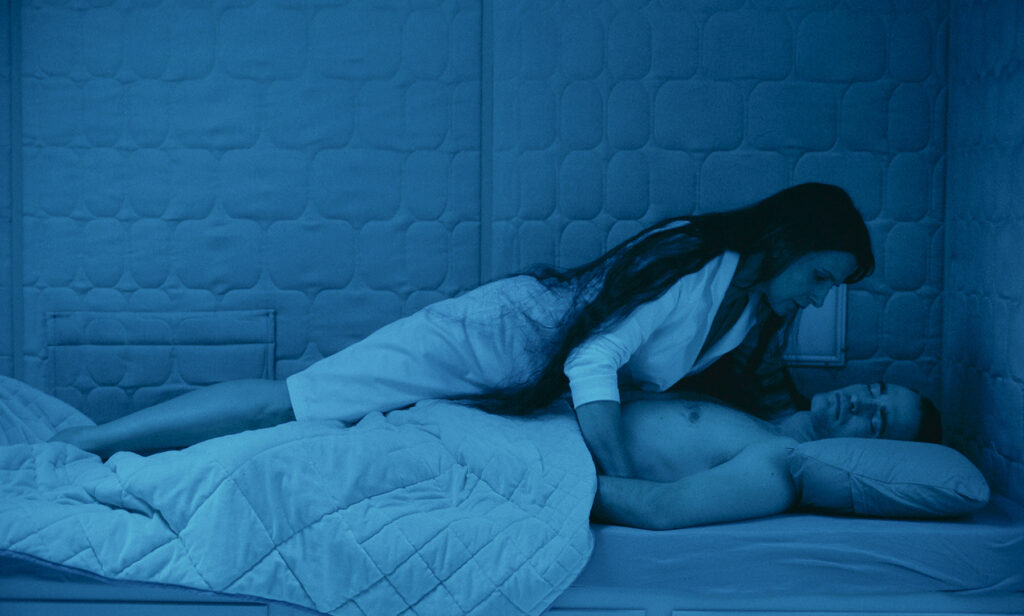 Finally, of course, there's High Life, in which legendary French New Extremity director Claire Denis (Trouble Every Day) poses the question "what if 2001: A Space Odyssey came out of the French underground horror scene?" Responsible for numerous challenging, stomach-churning examples of the most interesting genre material contemporary French cinema has to offer, High Life is a downright nihilistic take on the realities of space travel, in a genre all-too-often muddied by a sense of blind, unquestioning optimism in the face of confronting new frontiers.