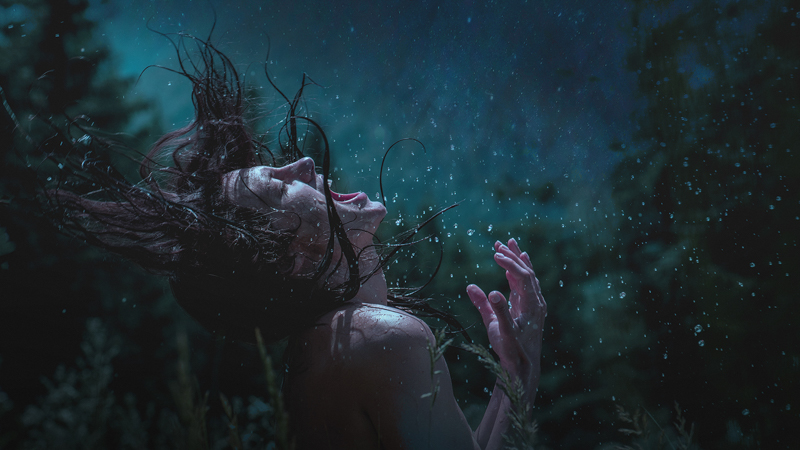 See you in the grindhouse: Freak Me Out 2023
You're invited to take a walk on the wild side of contemporary cinema in Freak Me Out, the SFF program strand dedicated to all things weird and strange.
Here you'll find elegant European folk horror rubbing shoulders with no-holds-barred action-exploitation epics and South Korean Weird Wave attractions. Now in its 13th freaky year bringing extreme and beautifully bizarre cinema to our wonderful city in the dead of winter, FMO is also very proud to present Aussie horror Late Night With the Devil direct from its hit world premiere at SXSW Midnighters. Packed with award winners from both mainstream festivals and prestigious genre events such as Sitges and Fantasia, FMO is primed to stimulate and surprise you with a programme comprised exclusively of Australian Premiere screenings. Before the lights go down and images start flickering at Event George St, Dendy Newtown and Randwick Ritz I want to thank everyone who has supported FMO over the years. Your incredible enthusiasm and continued interest in this programme is truly appreciated and inspiring. FMO loves newcomers so please say "yes" to curiosity and join us in the dark,  where you'll be very warmly welcomed indeed.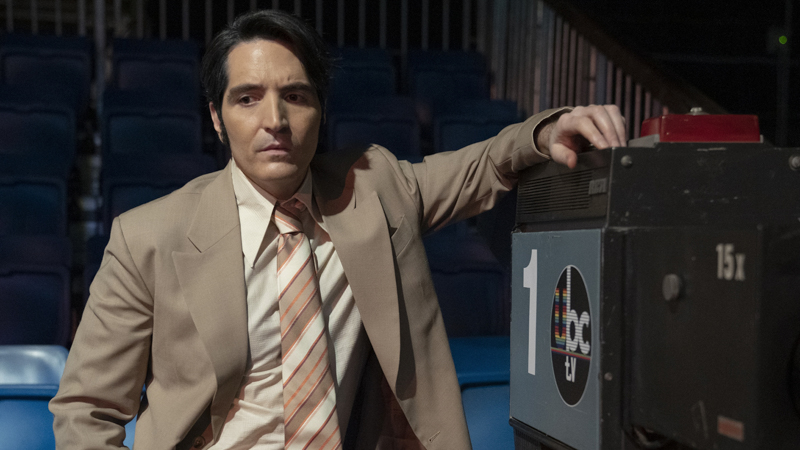 There's nothing better than having an Australian production in the FMO line-up. Late Night With the Devil is the new film by Colin and Cameron Cairnes, the talented brothers behind 100 Bloody Acres (2012) and Scare Campaign (2016). After watching this film legendary author Stephen King tweeted 'It's absolutely brilliant. I couldn't take my eyes off it.' This devilishly clever and superbly executed tale takes us to Jack Delroy's Night Owls late-night live TV show on Halloween, 1977. A prologue narrated by the great Michael Ironside (Scanners, 1981; Starship Troopers, 1997; Turbo Kid, SFF 2016) sets the scene. Magnificently played by David Dastmalchian (Dune, 2021; Boston Strangler series, 2023), Jack Delroy has perennially been runner-up in the ratings but tonight he's determined to seize top spot with a special show featuring psychics and a teenage girl who's said to be possessed by a demon. To say that all hell breaks loose is putting it mildly. The Cairnes' nail both the look and feel of an era when The Exorcist (1973) was still fresh in people's minds and cultural phenomena like pyramid power, pet rocks and "satanic panic" in the suburbs was rife. Though set in the USA this scary and drolly humorous film will strike a special chord with local viewers who remember Aussie night-time TV hosts such as Graham Kennedy, Ernie Sigley and especially the "Lanky Yank" Don Lane, whose guests frequently included those involved in paranormal activities.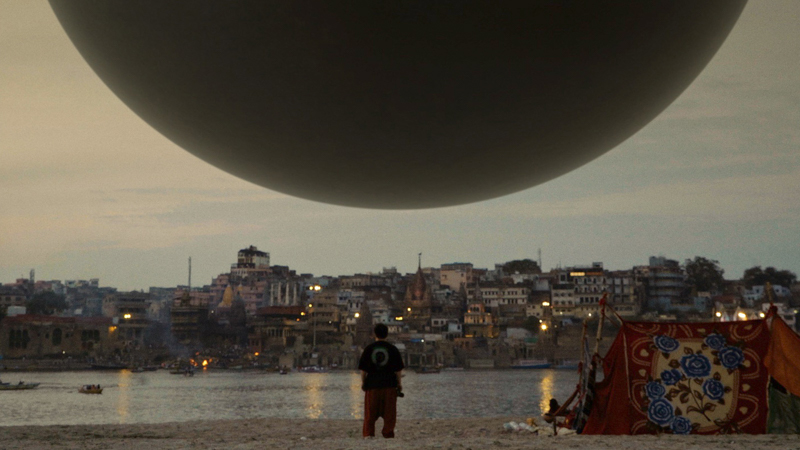 There are so many great South Korean indie films around at the moment we've decided to showcase two in the first-ever FMO double feature. South Korean Strangeness kicks off with Jude Chun's Unidentified, a fabulously imaginative combination of documentary, drama, musical-comedy and sci-fi. This irresistibly eccentric concoction shows us life in contemporary Seoul as seen through the eyes of Millennials caught up in existential confusion caused by UFO's hovering silently above the city for almost three decades. Or are these young people actually extra-terrestrials who've been infiltrating Earth ever since those spaceships appeared. With tremendous wit and intelligence Chun puts a brand new spin on the eternal sci-fi themes of 'we are not alone' and 'us and them.' Unidentified has emerged just as mysteriously as those UFO's. No website, no social media, no marketing as we know it, yet it has made its way to notable festivals such as BendFestival, Rotterdam and Singapore, winning plenty of admirers wherever it has landed.
Screening second in our SK Strangeness double is Park Syeyoung's amazing The Fifth Thoracic Verterbra, which received a Special Mention from the jury in the New Flesh section at Fantasia and won a Best Director and an Audience Award at Bucheon. Following a string of outstanding short films, Park (just!) graduates to feature-length storytelling with the tale of a mattress that moves from owner to owner while harbouring a fungus that feeds on … the fifth thoracic vertebra of humans. While not without some startling bouts of icky Cronenberg-esque body horror, Thoracic doesn't take the path we might have expected. Sure, there's a fungus on a mattress that's feeding on humans but Park's main concern is how the organism reacts to contact with humans and learns from their foibles. This is bold, weird, strange and simply amazing stuff from a major new voice in Korean cinema.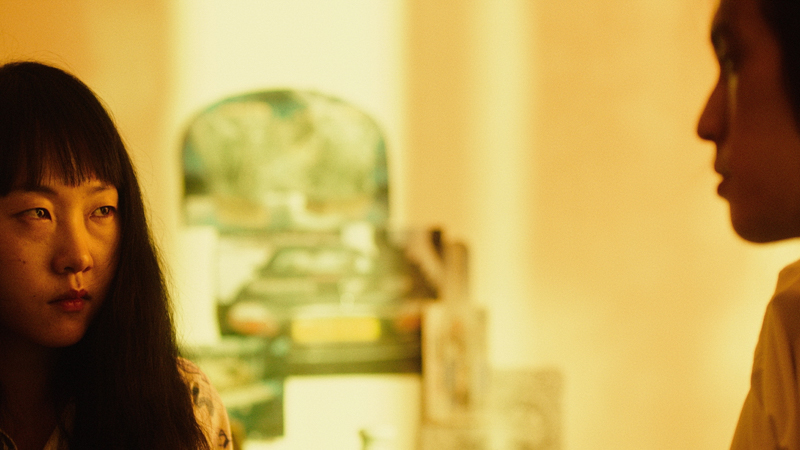 An excellent addition to the recent wave of folk horror films is Nightsiren, from Slovakian filmmaker Tereza Nvotová, who first came to notice with her stunning 2010 documentary Jesus Loves You. Winner of the Golden Leopard at Locarno (Filmmakers of the Present section) and awarded Best European Film at Sitges, Nightsiren takes us to a remote mountain community that seems to be stuck in a time warp … until we see a motorway in the distance. Featuring a superb central performance by Natalia Germani as a villager who returns to claim an inheritance only to be accused of witchcraft, Nightsiren is a beguiling journey into superstition and fear in a patriarchal society.
From the heavily wooded surrounds of rural Slovakia we travel to a musty old English manor house for Raging Grace. Part of a pleasing modern trend toward hot-button social and political issues being injected into horror-fantasy scenarios, Raging Grace won the Grand Jury Prize for Best International Feature and the Thunderbird Rising Award for Best Debut at SXSW. It marks an auspicious first feature British Filipino writer-director Paris Zarcilla ('an exciting new voice with something vital to say' – Screen International). Zarcilla uses the familiar set-up of a housekeeper arriving at a spooky mansion as the lever for an unpredictable and intelligent foray into what we might call post-colonial horror. The child of Filipino immigrants, Zarcilla wrote the screenplay in post-Brexit England during the global pandemic. 'It was a reaction to a year of great racial chaos … a reaction to the rise in East and Southeast Asian hate, particularly in the UK.,' he says. With standout performances by Max Eigenmann as mother Joy and Jaedan Boadilla as her curious daughter Grace, this is a 'coming of rage' tale to relish.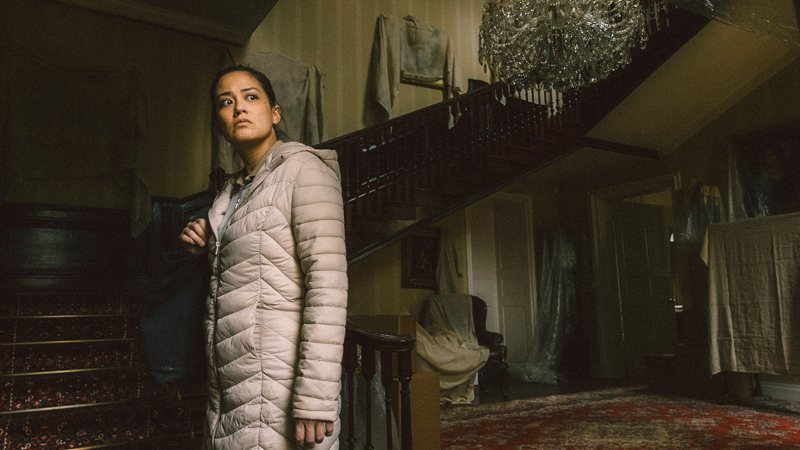 Speaking of rage, we have it. Freak Me Out opens and closes with colossal tales of anger from opposite ends of the age and gender spectrums. Kicking things off on June 7 at Dendy Newtown is SXSW hit The Wrath of Becky, in which a 16-year-old waitress takes on ultra right-wing dirtbags. On June 18 at Event George St. we wrap up with the second screening of Sisu, a thunderous action fest about an old Finnish prospector getting even with Nazi dirtbags in the dying days of the Second World War. Girl power and grey power rule at FMO!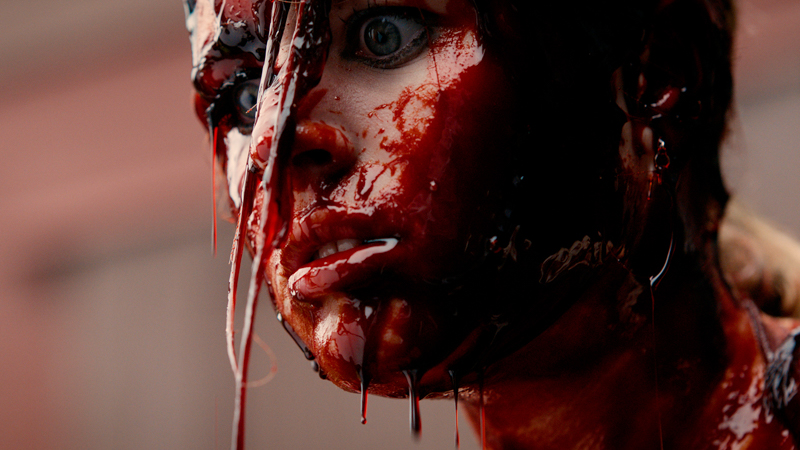 It's rare for sequels to surpass the original but that's precisely the case with The Wrath of Becky, from co-writers and directors Suzanne Coote and Matt Angel. Two years after barely surviving a tragedy at her family's holiday house, 16 year-old Becky is hiding out off the grid in Small Town USA. That's until she's harassed by ultra-nationalist morons called "Noble Men" (no prizes for guessing the real-life equivalents of these pathetic and loathsome "patriots."). Fourteen year-old Becky might have narrowly escaped with her life when scumbags came calling in Becky (2020) but this time she's ready. To find out exactly what that means please get on down to Freak Me Out. The spirits of Bury Me an Angel (1970), Angel of Vengeance (1981, aka  Ms. 45), Kick-Ass (2010), and Promising Young Woman (2020) are alive and well in this exploitation firecracker starring amazing 17 year-old Lulu Wilson. There's also a terrific assist from Seann William Scott (of Steve Stifler immortality in the American Pie films) as the scary head honcho of the fascist brigade.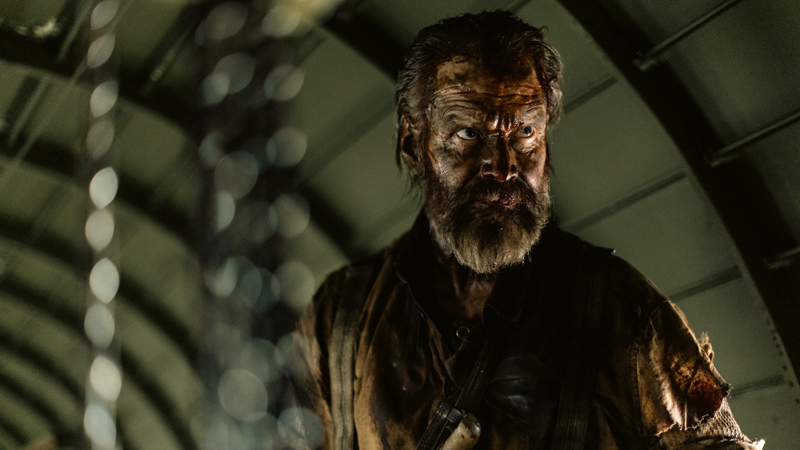 At the other end of the age scale is Aatami (Jorma Tommila, Best Actor, Sitges), an old gold prospector whose precious rocks are stolen by Nazis in the eye-popping Sisu (Best Film, Sitges). Audiences everywhere have gone bananas for this non-stop WWII action pic from Finnish ace Jalmari Helander (Rare Exports: A Christmas Tale, 2010). Summonsing the essence of old-school exploitation favourites such as The Inglorious Bastards (1978), Cross of Iron (1978) and The Last Hunter (1980), and adding a dash of the Death Wish series and Hobo With A Shotgun (SFF 2011), Helander has dreamt up some of the most gloriously gory and outlandishly entertaining ways for this grizzled old geezer to get even with those thieving Nazi scumbags. There's no deeper meaning here – and that's exactly as it should be.
See you in the grindhouse!
Richard Kuipers
Guest Programmer