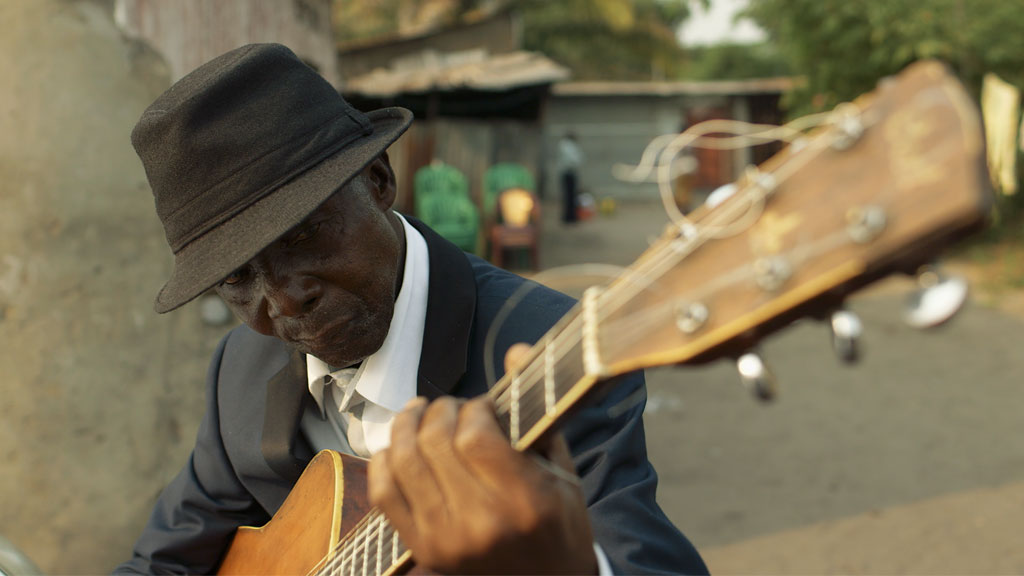 The Rumba Kings: Music from the Film
The Rumba Kings' director Alan Brain tells us about the songs in the film and Spotify playlist, especially curated for Sydney Film Festival.
Listen to the Spotify playlist while you soak up the words behind the music!
This playlist has all of the Spotify available music that is featured in The Rumba Kings film. The first seven songs are a great way to connect with Congolese rumba and start grooving or dancing to it. The musical journey takes off with three songs of Grand Kallé and his African Jazz.
First, listen to the pan-African anthem "Independánce Cha Cha" with the mesmerising electric guitar sounds of Congolese Rumba. Then, comes "Kelya" and "Africa Bola Ngombi", two amazing tracks that portray the smooth vocals of this great Congolese singer known as Grand Kallé. The next two songs are a powerful gift from one of the greatest guitar players of the African continent, Dr. Nico, with the infectious "Table Ronde" and the joyful "Biantondi Kasanda". And then things heat up when Franco Luambo and his All-Mighty OK Jazz orchestra take the stage with "Nioka Abangaka Mpe Moto" and "Matata Ya Muasi".
Alan Brain, director, The Rumba Kings.