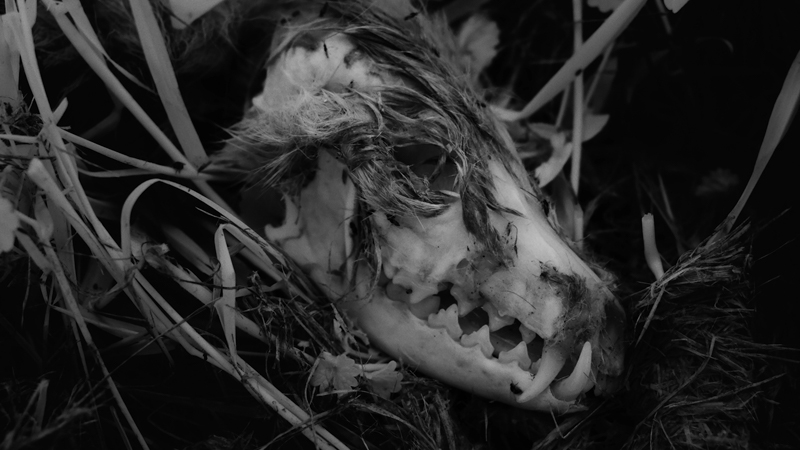 Freak Me Out curatorial
Whether it's a dread-soaked hike into horror or a gambol into arthouse strangeness, Freak Me Out is back to thrill, surprise and excite you with offerings from the freaky fringes of motion picture entertainment.
We can't wait to open the doors of the FMO Grindhouse in George St, Dendy Newtown and Randwick Ritz for the second time in just eight months. I extend the warmest of welcomes to returning customers and those entering FMO-land for the first time. There is something for just about every film lover here, and I'm thrilled to be presenting six feature films from six different countries.
Before diving into more detail about what's on offer in 2022 I want to say a huge thank you to audiences and SFF for the support FMO has received over the years. I salute you for inspiring me to seek out and showcase the kind of weird and wonderful movies I've loved since I was a primary school kid watching The House that Dripped Blood on Channel 7's Creature Feature and as a high schooler sneaking in to see Dawn of the Dead at the Miranda Forum in that strange place they call The Shire.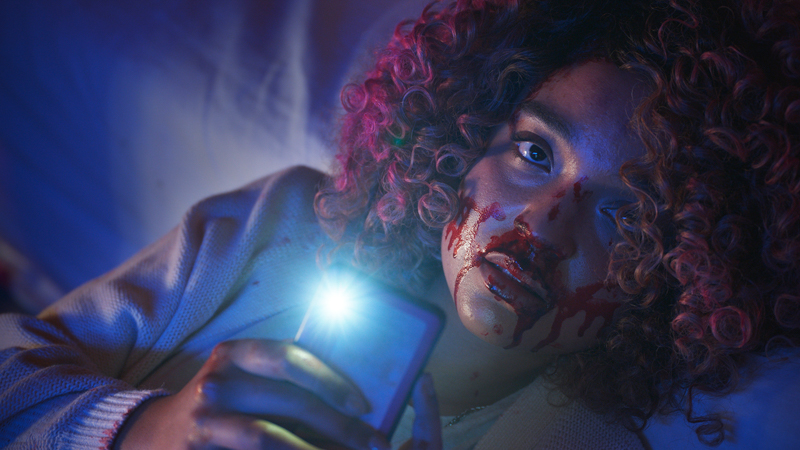 There's no better and more proudly Australian way to start FMO than with Sissy.
A sharp and funny Aussie social horror, Sissy opened the prestigious Midnighters section at SXSW in March and won rave reviews from audience and critics.
Written and directed by Hannah Barlow and Kane Senes, who made the terrific California-set road movie For Now (2017), Sissy mixes top-notch slasher movie manoeuvres with corrosive commentary on cancel culture and the role of social media influencers.
Featuring a dynamite central performance by Aisha Dee (The Bold Type, Channel Zero, The Saddle Club) as Cecilia/Sissy, and fabulous support from a fine cast including Barlow as Cecilia's long-lost bestie Emma, Sissy has plenty to say and does it in great style.
Barlow, Senes and members of the cast and crew will be joining us for the screenings of this kick-arse Aussie winner.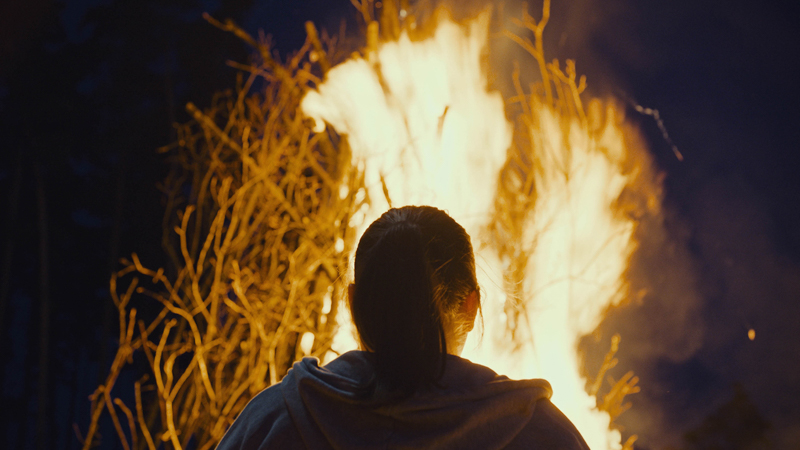 Also arriving fresh from its world premiere is Family Dinner.
Very fresh, actually, with our screening just 48 hours after it bows at the highly regarded Tribeca Film Festival in New York. The feature debut by filmmaking couple Peter Hengl (writer-producer) and Lola Basara (producer), Family Dinner has been meticulously crafted to make you feel uneasy from the start and make you very uneasy with every passing minute.
Falling into the category that's sometimes referred to as 'elevated horror' (which really means horror that's very well produced and much more imaginative than usual), Family Dinner also boasts a great lead performance from its young star, Nina Katlein, who is superb as Simi, an insecure teen with body image issues whose visit to Aunt Claudia's house gives us the Easter Horror Film we've always wanted.
Family Dinner is another fine production from the stable of executive producer Ant Timpson, who brought his outstanding directorial debut Come to Daddy to FMO in 2019 and has produced/executive produced FMO winners including Censor, The Field Guide to Evil, Deathgasm and Turbo Kid.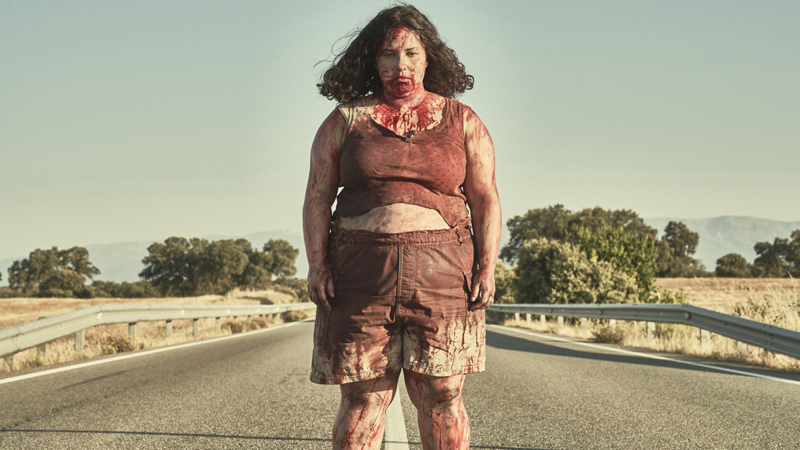 The third incredible female lead performance in FMO 2022 belongs to Laura Galán in Piggy.
An expansion of the 2018 short film that won 29 international awards including the Goya (Spanish Oscar), Piggy is a triumph for both returning star Galán and writer-director Carlota Pereda.
You can practically feel the oppressive atmosphere in the dusty small town where Sara (Galán) silently suffers bullying and belittling by the local mean girl clique. Filmed in 4:3 aspect ratio, Pereda creates a narrow, box-like frame in which Sara seems imprisoned and destined to endure torment forever.
From its set-up as a searing social drama about small town prejudices and social media fuelled viciousness, Piggy assumes new dimensions in horror and psychological thriller as Sara is confronted by a bizarre and life-changing opportunity to exact revenge.
Piggy has triggered plenty of talk since it premiered in Sundance this year and is bound to repeat that when it enters FMO-land at SFF. To witness a magnificent acting performance in a hot, sweaty and tension-filled film that does not pull a single punch along the way, make sure you check out Piggy.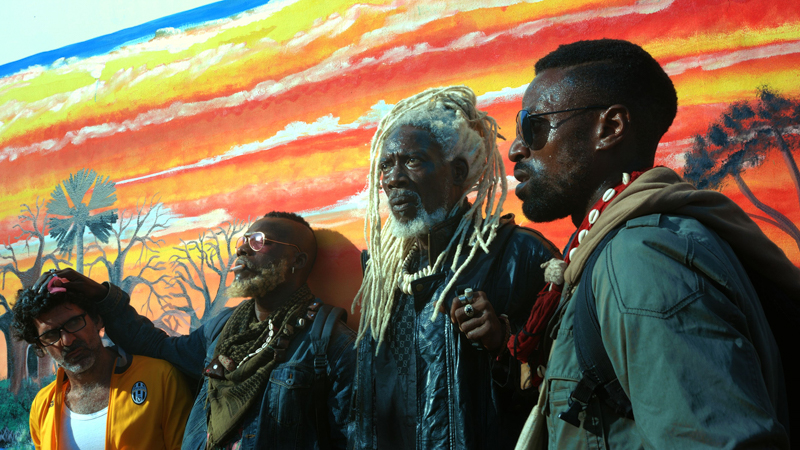 For something unlike just about anything you've seen before, Saloum is the ticket.
Part of a small but growing wave of African genre cinema to attract international exposure (including the mind-boggling Wakaliwood pics from Uganda, but that's another story), Saloum marks a winning start to feature production for Lacme Studios, the Dakar-located company formed in 2019 by Congolese writer-director Jean Luc Herbulot (Dealer, 2014; Netflix series Sakho and Mangane, 2019-2021) and Pamela Diop, his producer and creative partner.
Herbulot's dazzling combo of crime, action, horror, western, fantasy and folk tale takes its title from the Sine-Saloum delta, where Sengal's Saloum river meets the North Atlantic. Our charismatic anti-heroes are the Bangyu Hyenas, a trio of legendary mercenaries whose names are whispered in the night and are rumoured to possess magical powers.
A suitcase full of gold and a gallery of wonderfully strange characters who'd like to get their hands on the loot provide non-stop excitement as the tale takes wild turns into heavy-duty gunplay, deadly deals with dark forces and encounters with some of the best monsters we've seen in a while.
Directed with tremendous flair by Herbulot (who won Best Director at the ultra-competitive and ultra-prestigious Fantastic Fest in 2021), and wonderfully well performed by a cast including retired telco technician-turned actor Mentor Ba, Saloum delivers everything you could hope for and wish you saw more of in cinema from elsewhere. The thumping score by French multi-instrumentalist Reksider ain't half bad, either.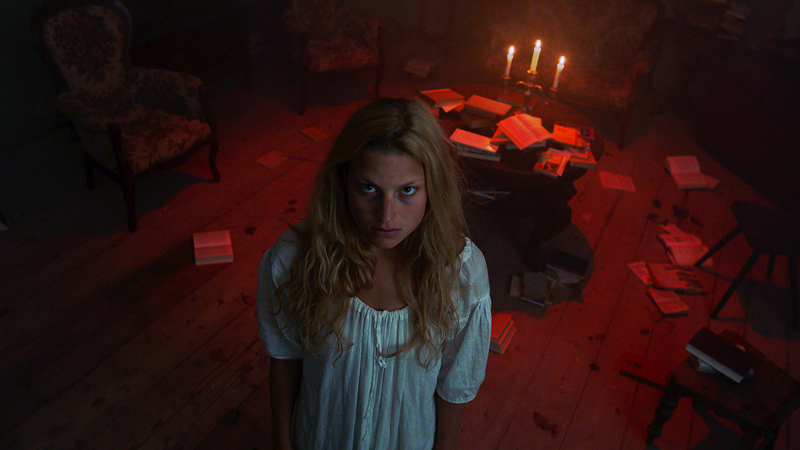 Speaking of music, wait 'til you get an earful of the scorching psychedelic prog-rock haunting the halls and cellars of a spooky old mansion in Dawn Breaks Behind the Eyes.
This German cracker from director Kevin Kopacka and co-writer Lilli Villányi takes its cues from that brief era (about 1965 to 1975 at its peak) when cinemas and drive-ins were packed with films that were lurid enough to keep thrill-seekers happy and arty enough to send cinephiles and upscale viewers into odd fits of ecstasy.
The era of Mario Bava's Kill, Baby, Kill (1966) Jess Franco's Succubus (1967), Lucio Fulci's Lizard in a Woman's Kin (1971) and Jean Rollin's Lips of Blood (1975) has been lovingly channelled into the tale that begins with a couple arriving at a lonely old house in the woods. That's where 'reality' stops and something intoxicating and thought-provoking begins.
Try to avoid reading any more plot information about this film! It will be worth it to be transported unawares by this luscious and dreamy item that's picked up awards at festivals including UK FrightFest 2021, and won Best Film (International) at Buenos Aires Rojo Sangre – the longest running fantasy film festival in Latin America.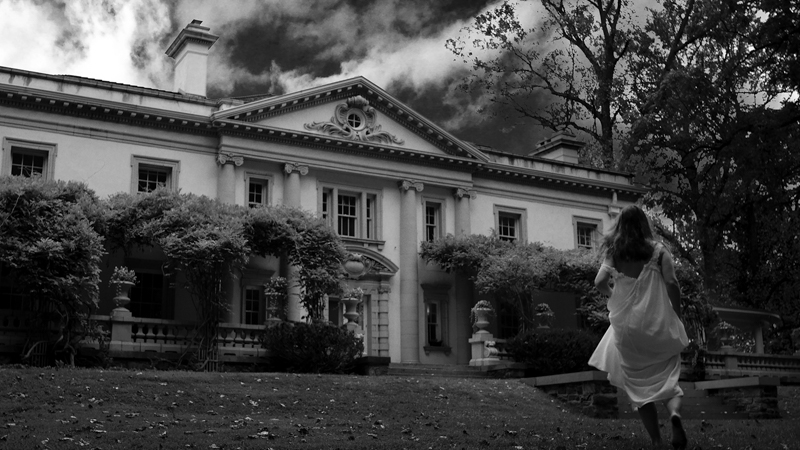 Rounding out the FMO 2022 feature collection is a special discovery.
Leda is amazing interpretation of the Greek myth of Leda and the Swan, filmed in glorious (and almost exclusively back-and-white) 3-D by first-time-feature filmmaker Samuel Tressler IV. Leda makes its international premiere at SFF after arriving in U.S. festivals late last year and winning awards just about everywhere it has played.
Told without words (but not a silent film by virtue of a stunning soundscape and music score), Leda centres on a young woman (Adeline Thery, outstanding) haunted by sexual trauma and divine visions in a landscape evoking 19th century rural USA.
Produced by Tressler and his team over many years, this handsomely hand-crafted indie gem weaves a magical spell that's likely to haunt you long after the curtain has closed. More than just a beautiful horror-fantasy, Leda sets the usual 3-D gimmickry aside and uses the stereoscopic format to immerse us in a story that is beautifully strange, and strangely beautiful. SFF and FMO are delighted to welcome Samuel Tressler and Adeline Thery as festival guests.
Also featuring excellent short films including Aussie horror-comedy Sushi Noh, SXSW winner Moshari from Bangladesh, While Mortals Sleep from the U.S. and Sundance winner Night Bus from Taiwan, FMO is ready to explode with a weird and wonderful delights from around the globe.
See you in the Grindhouse!
Richard Kuipers,
Guest Programmer