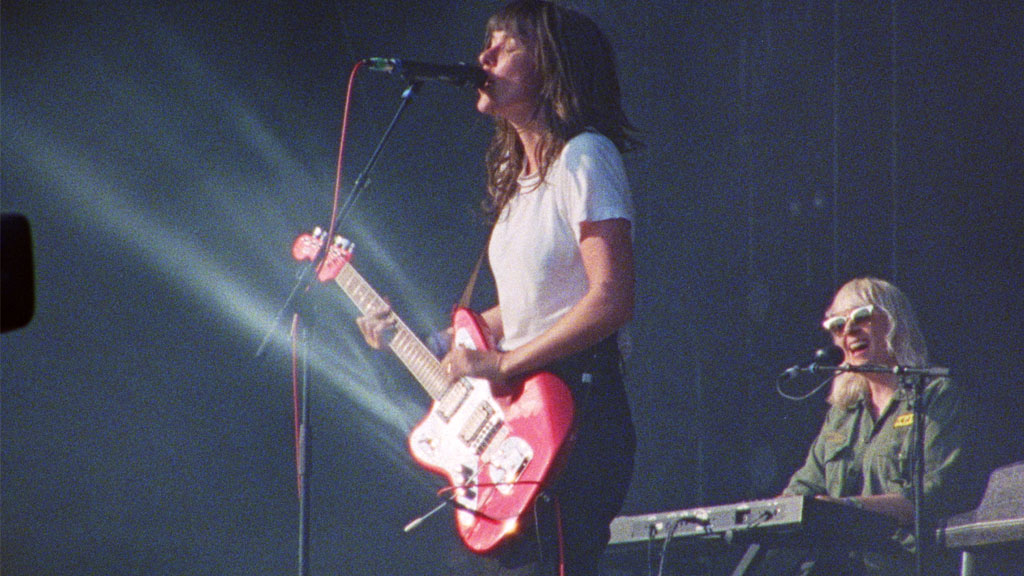 Anonymous Club: Music from the Film
The team behind Anonymous Club share their musical memories from the film and their time with enigmatic singer-songwriter-guitarist, Courtney Barnett.
Listen to the playlist and soak up the stories behind the music.
Danny Cohen, Anonymous Club's director, writer and cinematographer reflects on the songs he chose for the playlist.
The following tracks are musical memories from my time away while on tour with Courtney.
Lucius – "Dusty Trails" 
I saw Lucius rehearse "Dusty Trails" for Courtney's Valentine's Day show. This song stopped everyone in their tracks; it was totally transcendent. It didn't feel real.
Vagabon, Courtney Barnett – "Reason to Believe"
I filmed Vagabon and Courtney recording this Karen Dalton cover a little garage in somewhere in LA. Feels like the sun and stillness was caught in this recording.
Elyse Weinberg – "Houses" 
Courtney covered this with her band for Spotify in NY. Rumour has it that Neil Young played on Elyse's version.
Beverly Glenn-Copeland – "Ever New" 
Beverly Glenn-Copeland played at a Courtney curated festival in Belgium. This particular song held the whole room in a warm trance.
Samantha Dinning, producer, shares the stories behind the songs she picked. 
Sharon Van Etten – "Seventeen"

Courtney did a beautiful duet with Sharon that didn't make the cut. It's such an emotional song and they sang it beautifully together.
Hachiku – "You'll Probably Think This Song is About You"

This song appears in the film in the background of a scene – it, and songstress Anika Ostendorf, deserve to take centre stage!
Warpaint – "Ashes to Ashes"

Co-composer Stella Mozgawa' and her band Warpaint do a cracking cover of this classic Bowie track.
Philippa Campey, producer, elaborates on her song choices for the playlist.
Janet Jackson – "Together Again"

Danny filmed a scene of Courtney getting ready to go onstage, with the band, that appears in the opening of the film – their dancing together to this classic Janet Jackson song is so uplifting!
East Brunswick All Girls Choir – "Teddywaddy"

I'm really excited about this band, on Courtney's Milk! Records label. This song is named after a small Victorian town near where my Dad lived and worked as a vet.
Jen Cloher – "Toothless Tiger"

The very first time I saw Courtney live on stage was when she played guitar for this song, at a Jen Cloher gig in Melbourne.
Anonymous Club is screening at three sessions as part of Sydney Film Festival in November. Get your tickets now.