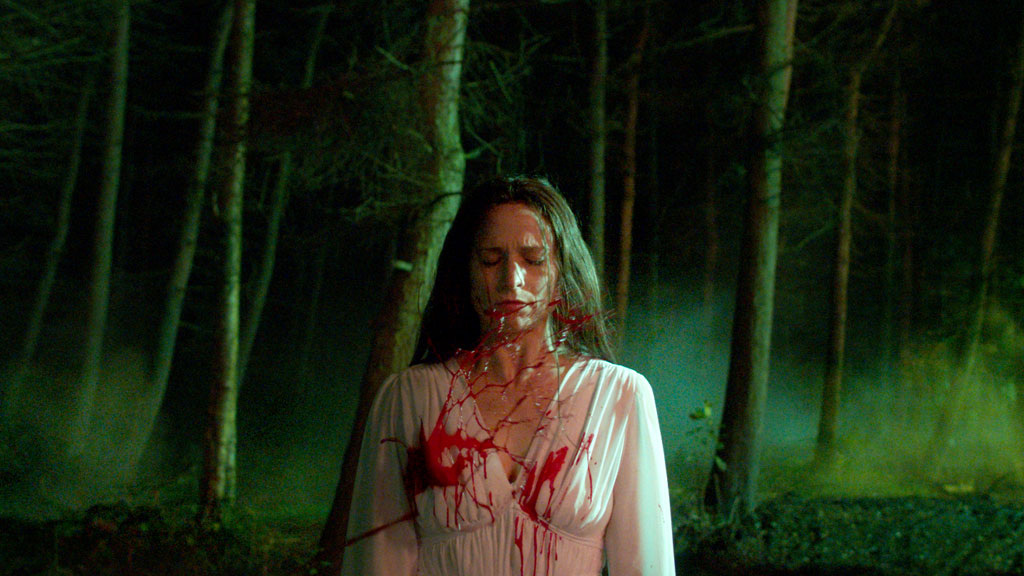 Welcome to the Grindhouse: Introducing the 2021 Freak Me Out Program
Freak Me Out is proud to return with a quintet of quality motion pictures from the weird and wild side of world cinema. 
You are warmly invited to visit strange and exciting places in a line-up that includes everything from mind-bending psycho-horror to beautifully bizarre arthouse attractions.
It's a thrill to present the first animated feature to play at FMO. The Spine of Night  wowed 'em at SXSW with epic storytelling and awesome visuals. You don't have to be an animation buff to be amazed by this fantasy spectacular.
Grimy 1980s reality and VHS-related fantasy collide in the standout British psychological thriller  Censor, and social horror snowballs to monumental proportions in the savagely satirical LA story The Beta Test.
And for All-Australian exploitation cinema at its bloody and gory best, look no further than Wyrmwood Apocalypse, the hotly anticipated follow-up to the 2014 cult smash.
With four killer short films also in the mix FMO is primed to explode at Event Cinemas George Street and Dendy Newtown. I cannot wait to welcome you to the Grindhouse.
Richard Kuipers 
Guest Programmer
Freak Me Out