International Women's Day: SFF's Watchlist
On screen and behind the camera. Some of the women on the SFF team share their film recommendations for this International Women's Day.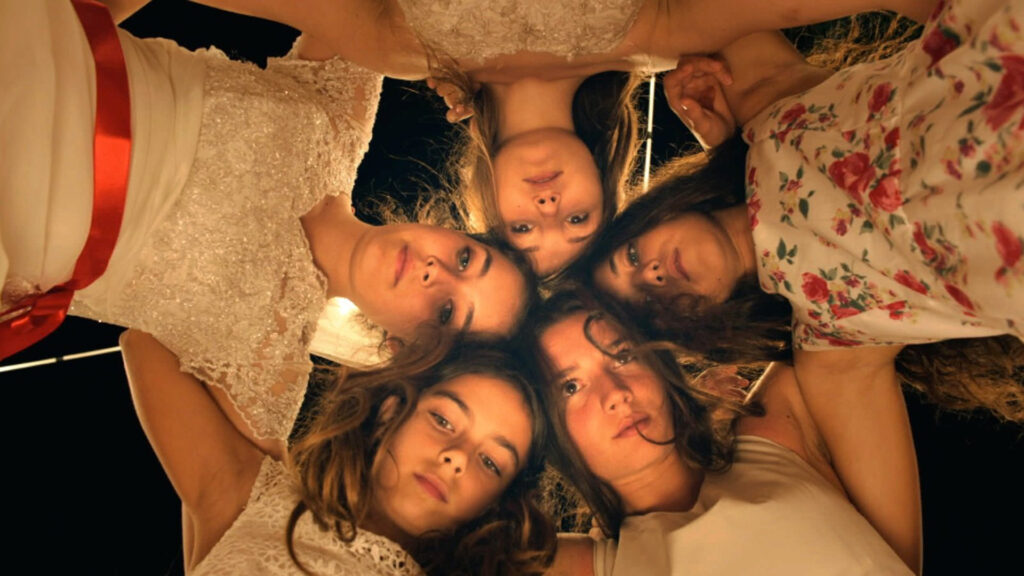 Mustang
Pick by Erin Westhoff, Philanthropy Executive
I saw this with my cousin when I first moved overseas, and we both walked out missing our sisters so much. A powerful representation of sisterhood with a beautiful soundtrack too! This film was the Audience Award winner at SFF 2016.
Where to watch it: Stream it on SBS On Demand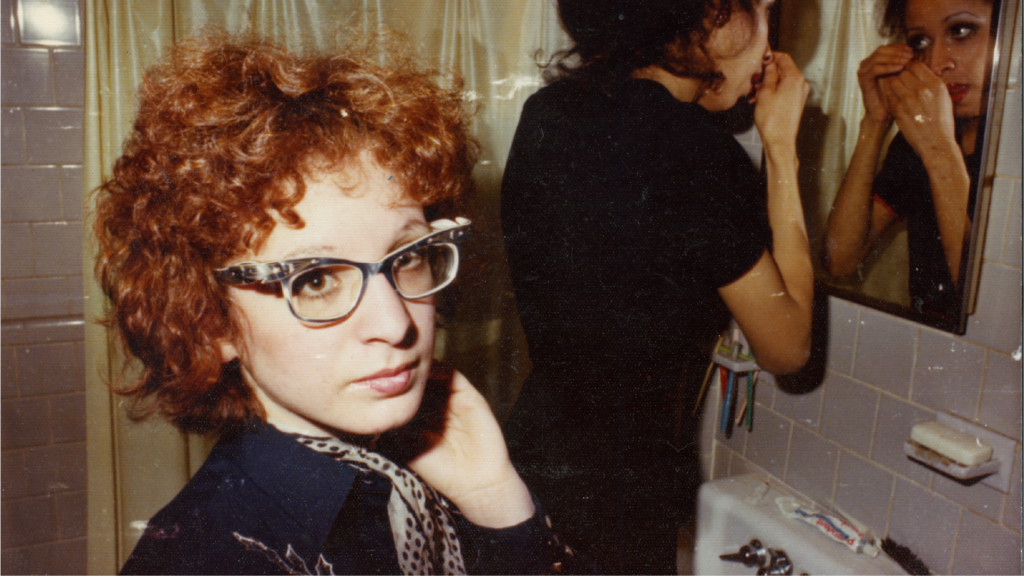 All the Beauty and the Bloodshed
Pick by Jenny Neighbour, Head of Programming and Documentary Programmer
Directed by Laura Poitras (Oscar winner Citizenfour), featuring artist/activist Nan Goldin and her crusade against billionaire philanthropists and pharmaceutical (Oxycotin) giants the Sackler family. Golden Lion winner at Venice, recent BAFTA and Independent Spirit Award winner, and up for an Oscar this weekend.
Where to watch it: Screening in Ulladulla (11 March), Tamworth and Wagga Wagga (both 18 March) with Travelling Film Festival, and in cinemas in Sydney from 9 March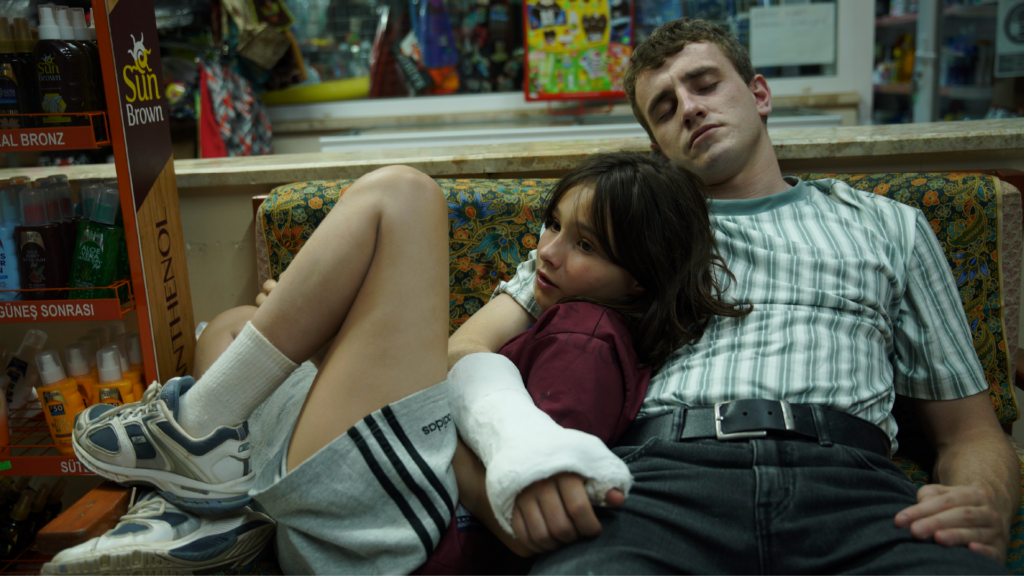 Aftersun
Pick by Sally Herman, SFF Board member and Women's Giving Collective donor
I loved Aftersun which the debut film for director Charlotte Wells. It also stars an amazing young girl Francesca Corio as the daughter of Paul Mescal. I was touched by the gentle telling of the holiday the father and daughter have in Turkey but how childhood memories are softened with time. It reminded me that we often can't distinguish our parents as human beings.
Also a pick by Laura Carlson, Campaign Manager
The gut-wrenching debut feature from Charlotte Wells explores the father-daughter relationship between 11-year-old Sophie (Frankie Corio) and her loving father, as she recounts the memories of their last holiday 20 years later. Delivering an incredible lead performance, Britain's new child star, Frankie Corio, holds her own against Best Actor Academy Award Nominee Paul Mescal (The Lost Daughter; Normal People), in a film that will rock you to your very core.
Where to watch it: Screening in Ulladulla (11 March), Tamworth and Wagga Wagga (both 18 March) with Travelling Film Festival, and in cinemas in Sydney now.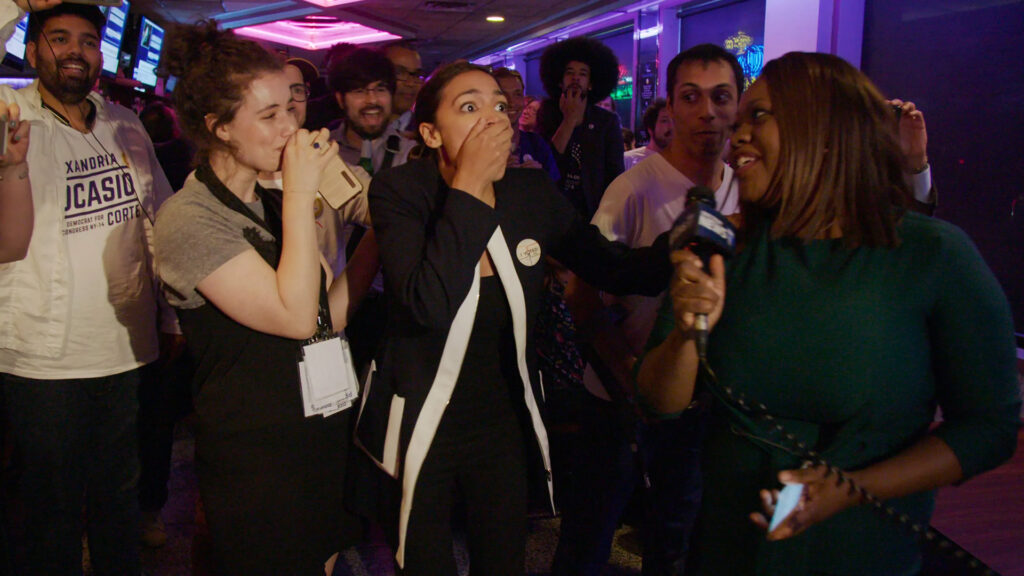 Knock Down the House
Pick by Frances Wallace, CEO
"A bartender, a coal miner's daughter, a grieving mother, and a registered nurse build a movement of insurgent candidates to challenge powerful incumbents in the US Congress. One of their races will become the most shocking political upsets in recent American history."
Such an inspirational documentary, demonstrating that women, by standing up and speaking their truth, can create real change. I naively thought when I started participating in the International Women's Day Marches in the early 90s that we would most definitely change the world – now decades later there is still so much work to be done – let's keep up the fight and knock down some more houses!
Where to watch it: Stream it on Netflix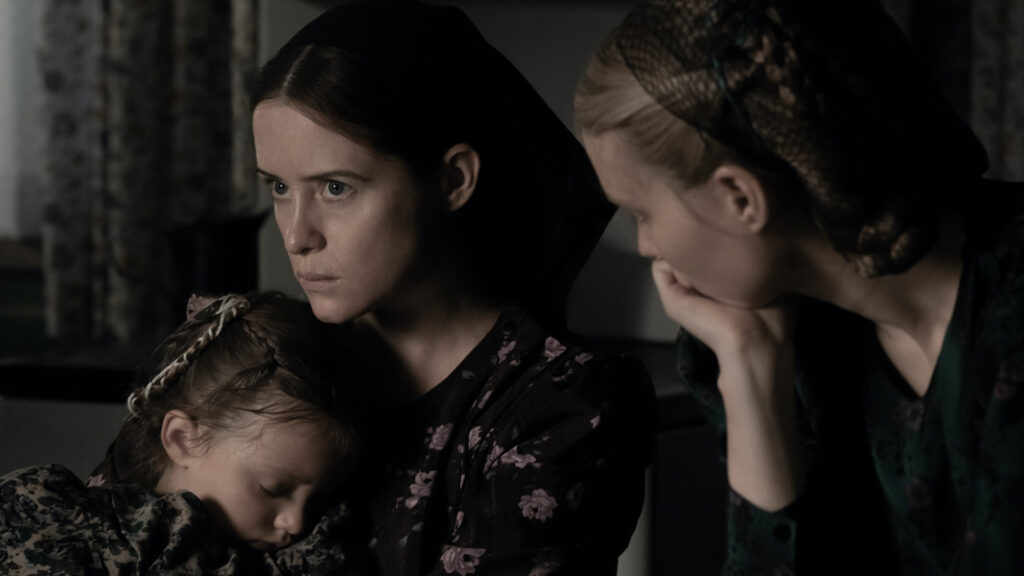 Women Talking
Pick by Lisa Kitching, Industry and Guest Manager
Just out in the cinemas this week. A great way to celebrate women by seeing Women Talking. Sarah Polley (Stories We Tell SFF 2012) has assembled and extraordinary cast including Frances McDormand, Rooney Mara and Claire Foy. An intense film centring on a group of women long oppressed by the men of their community who have the chance to bring about change. By joining together, the women find a strength not known to them individually. A fitting way to spend International Women's Day.
Where to watch it: In cinemas in Sydney now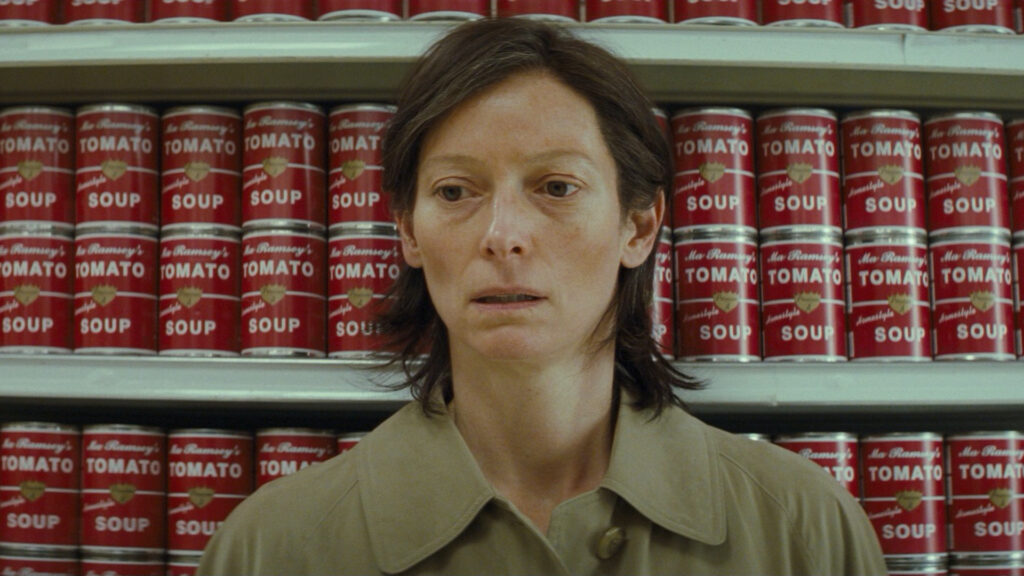 We Need to Talk About Kevin
Pick by Judy Gilfeather-Zhu, Partnerships Manager
Not a light piece, but left such an impression on me. A great analysis into the age old nurture vs. nature debate.
Where to watch it: Stream it on SBS on Demand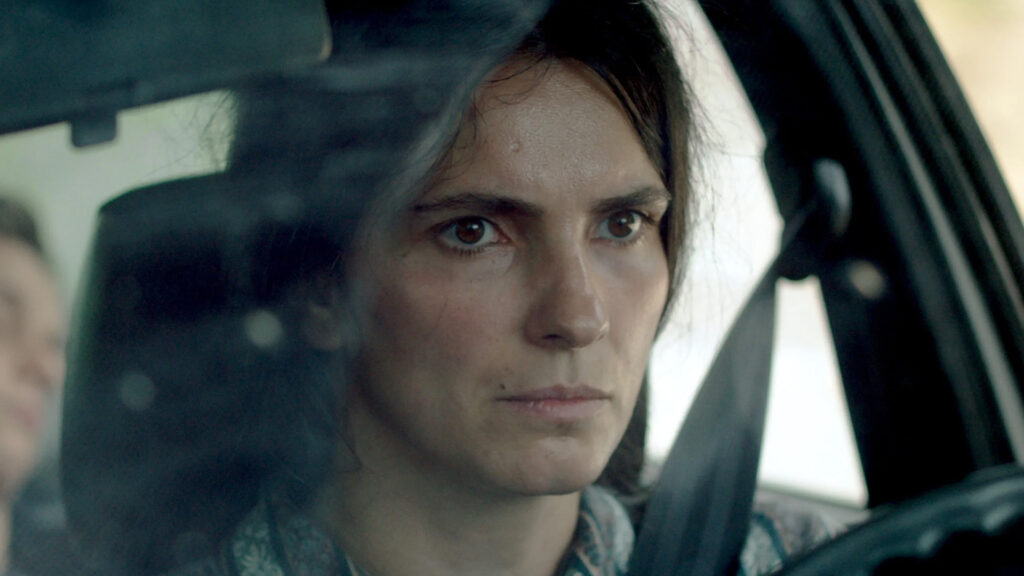 Hive
Pick by Winsome Walker, Publications Manager
This portrait of resistance and resilience will stick with you. Blerta Basholli's debut feature is based on the moving true story of a Kosovo war widow who starts a women's co-op selling ajvar (pepper relish) in her village – despite fierce opposition from the patriarchy. Hive swept three awards at Sundance 2021, was a hit at SFF 2021 and is prime viewing this IWD.
Where to watch it: Stream is on SBS on Demand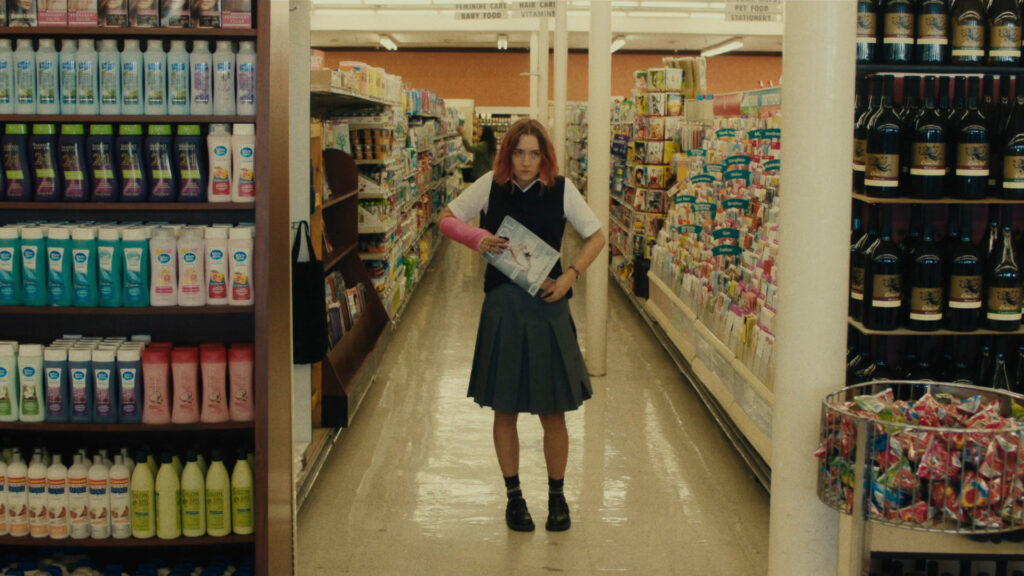 Lady Bird
Pick by Kate Dunn, Festival Administrator
Coming of age, finding out who you are, navigating your relationship with your mother, trying to impress pretentious boys… a film that is relatable, devastating, and life affirming.
Where to watch it: Stream it on Binge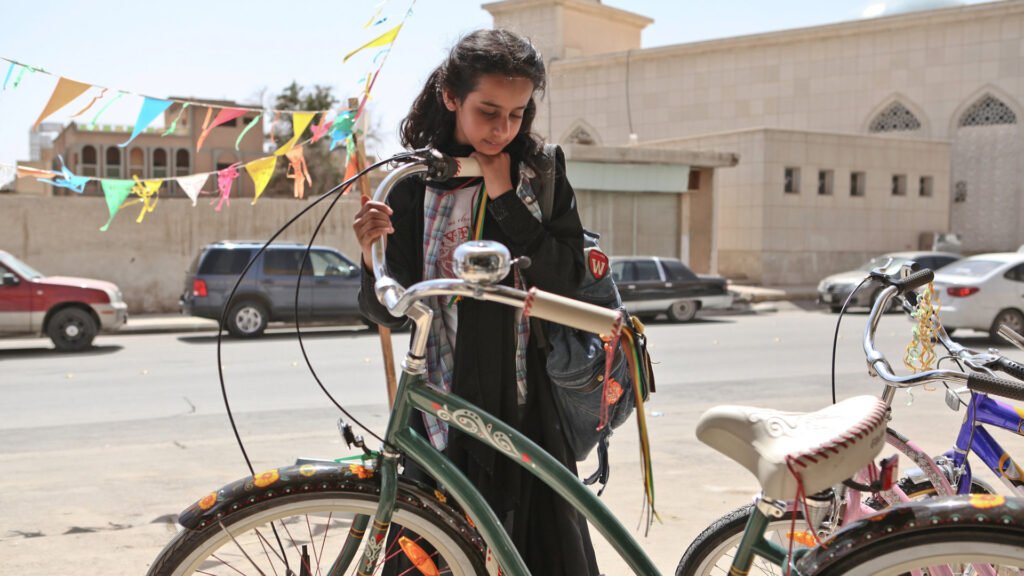 Wadjda
Pick by Janette Chen, Digital Marketing Manager
See the double standards and injustices women experience through the eyes of a girl who just wants to ride her bike. My willful inner child loved seeing this at SFF 2013.
Where to watch it: Stream it on Kanopy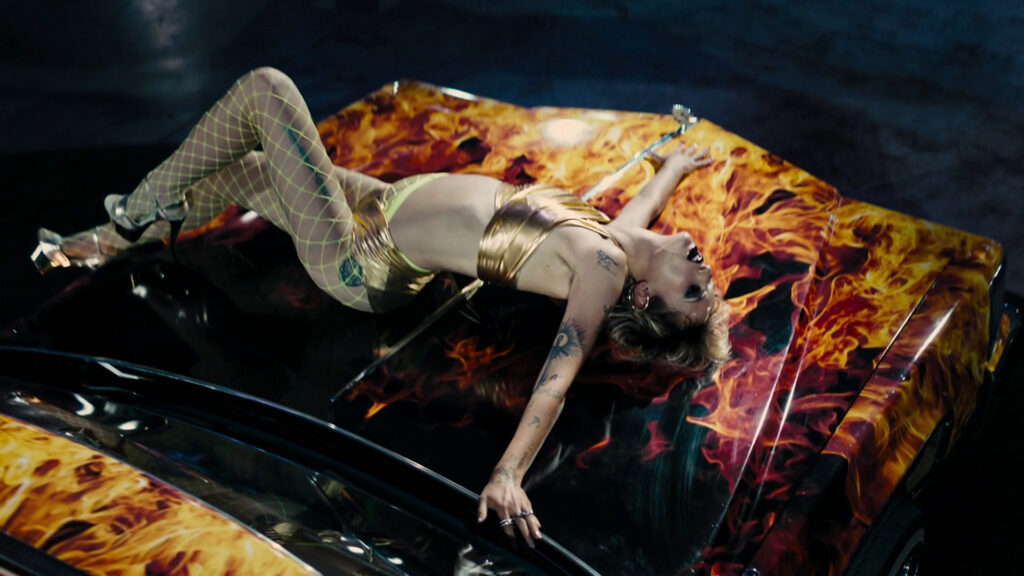 Titane
Pick by Shea Hogarth, Partnerships and Philanthropy Coordinator
This movie changes gears so quickly from unnerving to heartfelt to nauseating that it's difficult to come out of it unscathed. However, to me it's just a tender movie about finding solace in those who can offer it to you. Apparently, it made 13 people faint at SFF 2021.
Where to watch it: Stream it on Binge