This rousing rock-doc features an all-female thrash metal band from Lebanon, led by Beirut guitarists Shery and her on-off bestie Lilas. Selected Sundance 2022.
In Lebanon, bands are under threat for pro-LGBTIQA+ lyrics, heavy metal is banned in many venues and women in Lebanese society find themselves caught between convention and liberation. It's against this background that musicians Shery Bechara and Lilas Mayassi created thrash metal band Slaves to Sirens. Despite a Glastonbury gig, Sirens struggles to make an impact in Beirut. The volatile founders were once in a romantic relationship, but Lilas has moved on, adding to the band's woes. Moroccan-American director Rita Baghdadi's crowd-pleaser skilfully captures the Slave to Siren's magnetic energy while highlighting her subjects' battle to stake a place in their homeland's culture.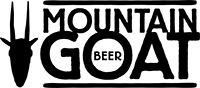 A likable crowd-pleaser about the intersection of gender, sexuality and aggressively loud music in a culture that isn't always open to deviations from the norm.
Sirens passionately unravels a moving tale of feminine camaraderie, rivalry and sexual awakening against the backdrop of Lebanon's ongoing political unrest.
A roof-raising rock-doc with heart to match its decibels.
Films showing at this event:
The Headhunter's Daughter
Leaving her family behind, Lynn traverses the harrowing roads of the Cordilleran highlands to try her luck in the city as a country singer. Grand Jury Prize winner Sundance 2022.
Tickets
Event Cinemas George Street - Cinema 5
Program Strand

Year

2022

Classification

Unclassified 15+

Country

USA, Lebanon

Language

In English and Arabic with English subtitles

Director

Rita Baghdadi

Producer

Camilla Hall, Rita Baghdadi

Cinematographer

Rita Baghdadi

Editor

Grace Zahrah

Premiere

Australian Premiere

Genre

Documentary, Music, Gender & Sexuality, Middle East, Focus on Women, Human Rights, Politics & Economics, LGBTQIA+ Films

Company Credits

Sales Agent: Autlook Filmsales

Official Website