Two fishermen from Mumbai's Indigenous Koli community confront the impact of the changing environment – and the toll on their friendship – in this intimate doc. Special Jury Award, Sundance 2023.
Proud new father Rakesh fishes the shallows of the bay in the traditional way, physically hauling in his catch, just like his father before him. His close friend Ganesh has taken a different path, heading out to deeper water in a power boat, using new and sometimes illicit technologies. The fish are declining due to pollution, amongst other things, and both men are struggling to make ends meet. Filmed over six years, Sarvnik Kaur's intimate documentary celebrates the durability of their relationship, despite their differences, through weddings, births and financial crises. A touching, humanistic portrait that also reflects on the fragility of our ongoing relationship with the environment.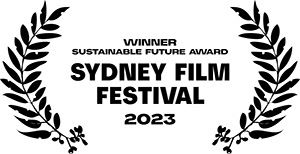 SFF Award Winners Encore Screenings
Due to huge demand, we're bringing back the award-winning films of the 70th Sydney Film Festival for an encore screening. Don't miss your last chance to see these SFF award-winning films on the big screen! Flexipasses cannot be redeemed for these special post-Festival screenings.
As exacting in its environmentalism as it is piercing in its personal drama.
It's in the precision and specificity of the telling that gives the film much of its impact, and thanks to the editing prowess of Atanas Georgiev and Blagoja Nedelkovski who helped shape the much celebrated Honeyland, the story unfolds in an effective and engaging way.
Program Strand

Year

2023

Classification

All Ages

Country

India, France

Language

In Koli, Marathi and Hindi with English subtitles

Director

Sarvnik Kaur

Producer

Koval Bhatia, Sarvnik Kaur

Cinematographer

Ashok Meena

Editor

Atanas Georgiev, Blagoja Nedelkovski

Premiere

Australian Premiere

Genre

Festival Award Winners, Documentary, Environmental, Indian subcontinent, SFF Award Winner

Company Credits

Sales Agent: Deckert Distribution

Official Website