Three teen besties go to extremes to attend six music festivals in an uplifting film by Macario De Souza (Bra Boys) featuring some of Australia's hottest acts performing live.
Maxie, Summer and James share a deep bond and love for music. James (Rory Potter) is the entrepreneur of the trio, his sights set on a career as a promoter. Summer (Yasmin Honeychurch) has an incredible singing voice. Maxie (Rasmus King,
Bosch & Rockit
, SFF 2021) is the maestro of mischief. When James receives a devastating diagnosis, the friends – each with burdens to bear – throw themselves into a whirlwind of festivals in an attempt to escape reality. Featuring top acts Dune Rats, G Flip, Bliss n Eso, B Wise, Peking Duk, Ruby Fields, Jerome Farah, Kobie Dee and more – and fantastic footage shot at actual festivals –
6 Festivals
is a moving love letter to young friendship and the life-altering power of live music.
Celebrate the film with an event at The Hub:
6 Festivals: Acoustic Sessions
will showcase emerging Aussie music talent delivering acoustic delights.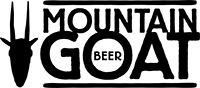 Special Guest
Macario De Souza
Director
Macario De Souza is an award-winning filmmaker and musician. His first feature-length film, Bra Boys, is the second highest grossing documentary in Australian history. His directing credits the documentary series South Side Story (2006), Fighting Fear (2011), The Battle of Cape Fear (2014) and music videos for Ed Sheeran, Dune Rats and Illy. His new film, 6 Festivals, premieres in SFF 2022.
Program Strand

Year

2022

Classification

Unclassified 15+

Country

Australia

Language

In English

Director

Macario De Souza

Producer

Michael Wrenn, Shannon Wilson-McClinton, Jade van der Lei

Cast

Rasmus King, Yasmin Honeychurch, Rory Potter

Screenwriter

Sean Nash, Macario De Souza, Lou Sanz

Cinematographer

Hugh Miller

Editor

Ahmad Halimi

Premiere

World Premiere

Genre

Australian Films, World Premieres, Music

Company Credits

Australian Distributor: Bonsai Films